Training on American Customer- Semi-automatic Capsule Filling Machine
Views:18 Author:Grand Packing Publish Time: 2019-12-06 Origin:Grand Packing
Yesterday, our American clients, also our friends, arrived in Ruian, Wenzhou and learned about installation, operation, and maintenance of our machine.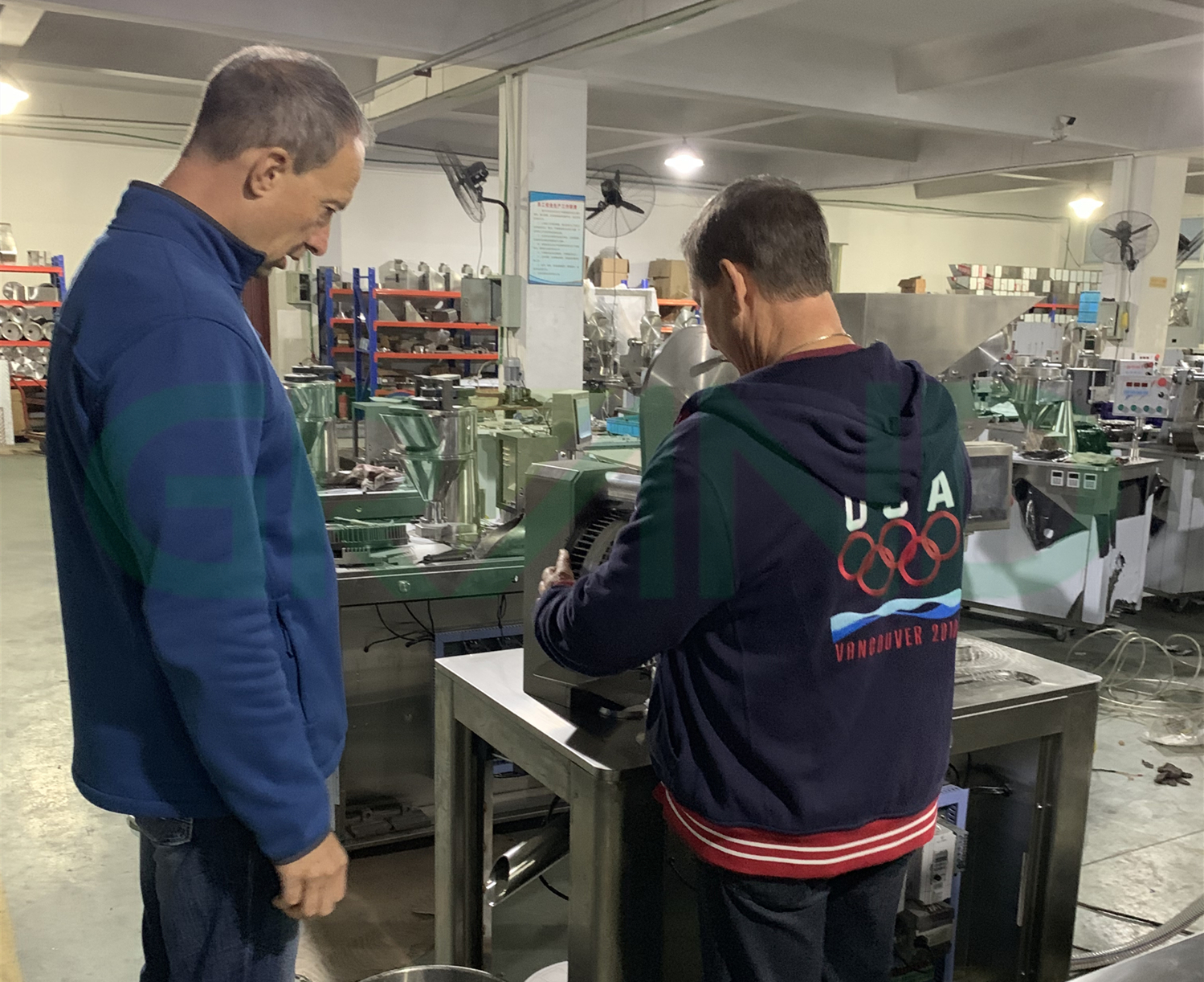 The machine in the above picture is our semi-automatic capsule filling machine. As a semi-automatic machine, some parts of it are separated, including capsule feeding station, powder filling station and capsule sealing station. In these three stations, the tray holding capsules should be transferred manually. However, as we can see in the following picture, the whole machine does not occupy large space. Besides, it is actually pretty light. For these reasons, it will not cost too much manpower to operate this machine.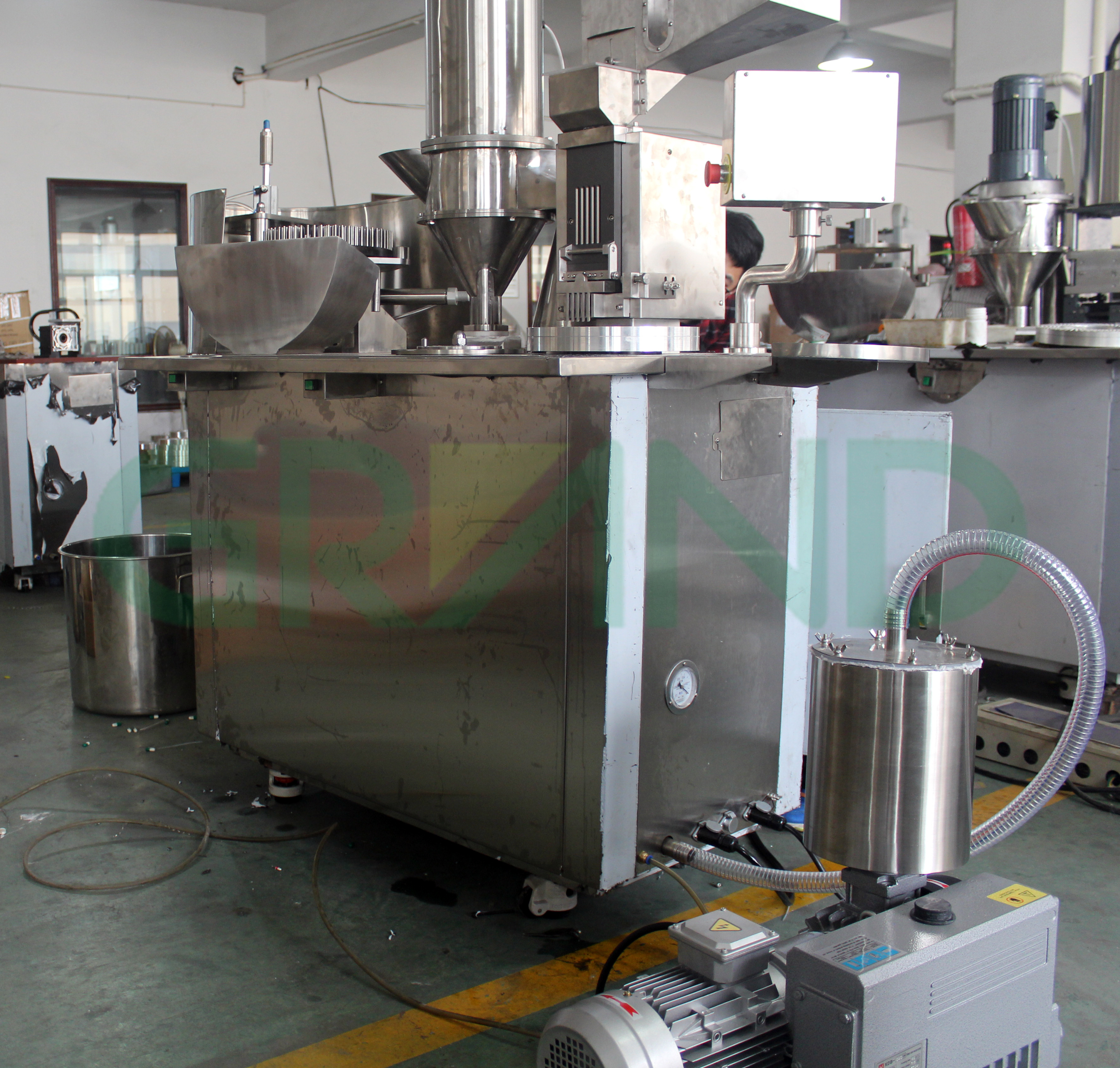 In the tray, a number of holes are designed to hold empty capsules. Several molds are optional for clients. The tray consists of two plates, which are convenient for the operator to separate capsules. After this process, the operator put one plate which holds capsule body on the filling station. A button is set to start the filling station. After filling finishes, the operator transfers the two plate to the capsule sealing station for capsule closing and discharging. The whole process finishes then.
Although it is simple, this machine is installed with some safety protection device to secure our operators.
After learning about our machine, our friends praised our machine for its simple structure, convenient operation, stable performance, and cost saving.
In such a machine with so many advantages, aren't you interested?
For more details, contact us:
Fish Song
WhatsApp/Wechat/Skype: +86-173 5287 1618
Email: fish@grand-packing.com
Alisa Xiong
WhatsApp/Wechat/Skype: +86-199 1899 5192
Email: sale2@grand-packing.com
Suyi He
WhatsApp/Wechat/Skype: +86-180 0848 5498
Email: sale1@grand-packing.com