USA---Grand New 2020 --- the First Good News, the New Start
Views:28 Author:Grand Packing Publish Time: 2020-01-01 Origin:Grand Packing
Happy new year 2020, wish all the best for our friends and customers all over the world.
Your support made us in the past 2019, we will grow and achieve more with you together in the new 2020.
Just now we received the best new year gift from our USA customer, who purchased the blister packing machine for e liquid oil package in the past days, but with the PVC and alu foil he purchased by himself, after package, our customer found leakage when he brought the package to Europe for exhibition.
This is not something good......because all the final package will be sent to Europe by air. Customer thought it is our machine problem, for the leakage, as for our machine, it is related to the sealing temperature, sealing pressure. We taught customer to adjust for this, but the result is the same. Customer did many tests under the same vacuum condition as in the airplane. Finally, we have to tell customer, this is not our machine problem, it should be related to the packing material he purchased.
Customer already purchased 3 tons of material from his supplier, but we suggest to send our recommended material to him for test. How things going? Please check the feedback from customer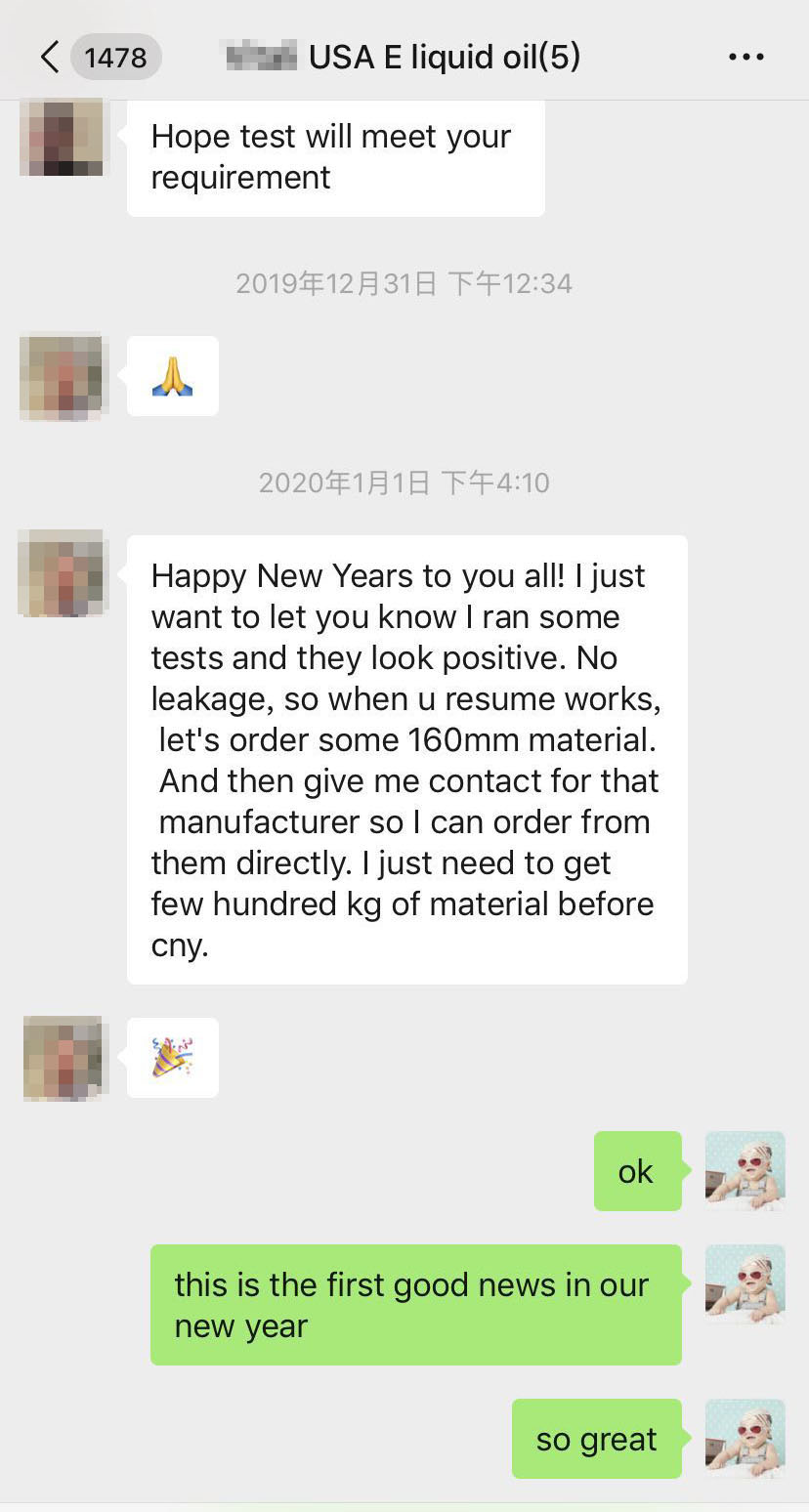 Especially for the liquid package, the leakage is a headache for delivery by air. Fortunately we found solution for customer. It is a little similar to the Greece customer, who purchased the olive oil forming filling and sealing machine from us, we helped him to purchase the packing material. We did several tests for the material but failed, we are strict in the printing, forming , and sealing result. Customer became impatient and doubt about us. We continue under this pressure, but finally we succeed. In our Chinese saying, Hard work pays off, now customer has start normal production and needs to purchase another 5 tons of material from us.
During our machinery international sales, we have failure, expect, success and joys all around us, but what won't be changed is, the satisfactions from customer is our best and biggest encourage that makes us move forward.
Thank you, let's enjoy the brand new 2020..........