Notice of Qingming Holiday & Introduction to Qingming Festival
Views:3 Author:Grand Packing Publish Time: 2020-04-03 Origin:Grand Packing
Qingming Festival is coming in China. This festival falls on Apr. 4th this year. Therefore, we will have a holiday of this weekend. During the holiday, our staff will be online. If you have any question on machine or aftersale, please text us. We will reply you soon.
Qingming Festival is also known as Tomb-sweeping Day. just like Chinese New Year, it is one of the four traditional festivals of Chinese people. About Tomb-sweeping Day, Du Mu, a poet in Tang Dynasty, once wrote a poem named after this festival. The first two lines of the poem are :
A drizzling rain falls like tears on the Mourning Day;
The mourner's heart is going to break on his way.
In the poem, all is in sorrow. Till now, although 1200 years fly away, our mood on Tomb-sweeping day is still similar to that of the poet. It has something to do not only with the drizzling rain, but also with what we do on Tomb-sweeping Day.. Just as its name show, Tomb-sweeping Day is a festival when we worship our ancestors by visiting their tombs, cleaning the gravesites, praying to them and making ritual offerings.
This Tomb-sweeping Day become special because of COVID-19. a large number of Chinese countryman sacrificed in the fight against the virus. Therefore, State Council declare: Nationwide flags, as well as flags at Chinese embassies and consulates abroad, will be flied at half-mast at 10am on Apr. 4th to mourn our heroes. And a series public entertainment activities should be stopped on that day.
Chinese is the people recalling bitterness but also cherishing present happiness. Although Tomb-sweeping Day makes us sorrowful, Qingming is actually a holiday can also bring us brightness. It is not only a traditional festival, but also a member of 24 solar terms. As a solar term 15 days after Spring Equinox, Qingming is a holiday for us to have fun in the nature.
Outing is a custom of Qingming. If weather permitting, we will take a trip and get close to the nature. As a day 15 days after Spring Equinox, Qingming Festival sees rebirth of everything. Blooming flowers, green leaves, diverged roads in a green wood... How beautiful it is!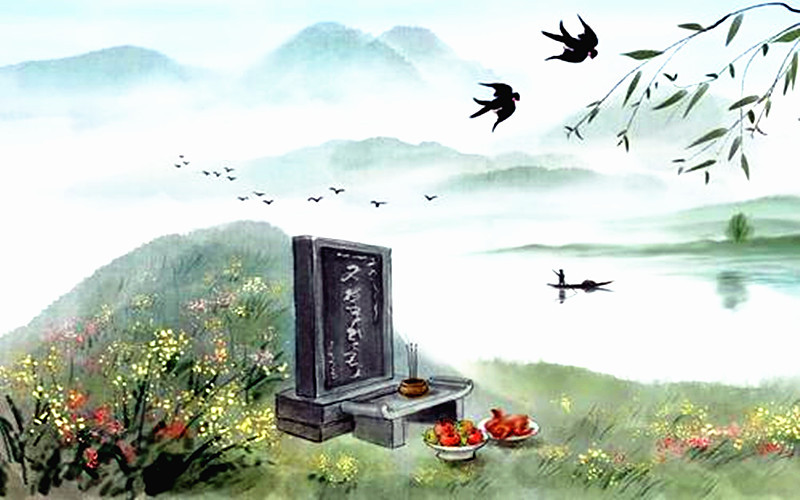 Flying a kite might be another custom which is popular among children. Skies are crafted to be like butterflies, swallows, eagle and so on. In traditional version, people should cut the kite string after it flies to the blue sky. It is believed that the left sky can also take our bad luck away.
Are these activities satisfying? Of course not. Qingtuan is a necessary snack for Qingming Festival. It looks like green dumplings made from Chinese mugwort and wheat flour. Since mugwort is somehow bitter, white sugar can be added into Qingtuan to flavor it. Slight bitterness is mixed with grass aroma. It tastes great!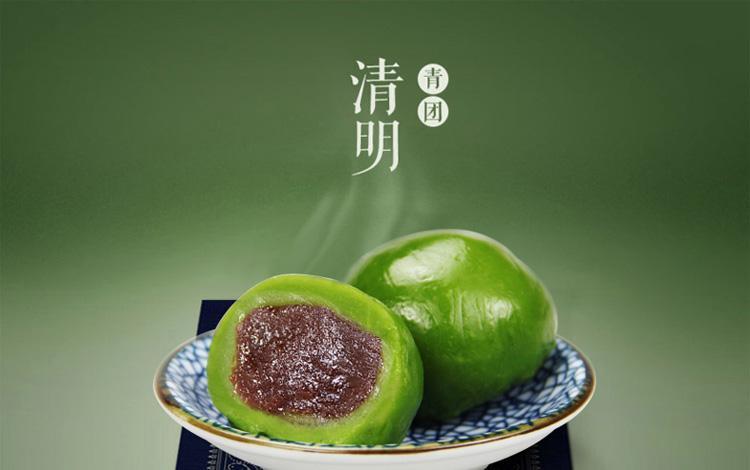 Qingming used to a traditional festival of Han Chinese. But now, it is a holiday enjoyed by all the citizens of China, as well we the people from Malaysia, Singapore, Thailand... The above customs are pretty common, but there is also some activities not so well-known. I am not going to list them here in detail.
All in all, culture heritage and closing to the nature are the essence of this festival. Therefore, what we should do is not indulge in the sorrow of the past, but face to the future and cherish all the happiness at present.