Argentina---Test for deodorizer liquid on mono dose filling machine
Views:10 Author:Grand Packing Publish Time: 2019-12-21 Origin:Grand Packing
Test for deodorizer from Argentina
Today we made test for the deodorizer from Argentina customer on our plastic bottle forming filling sealing Mono Dose Filling Machine.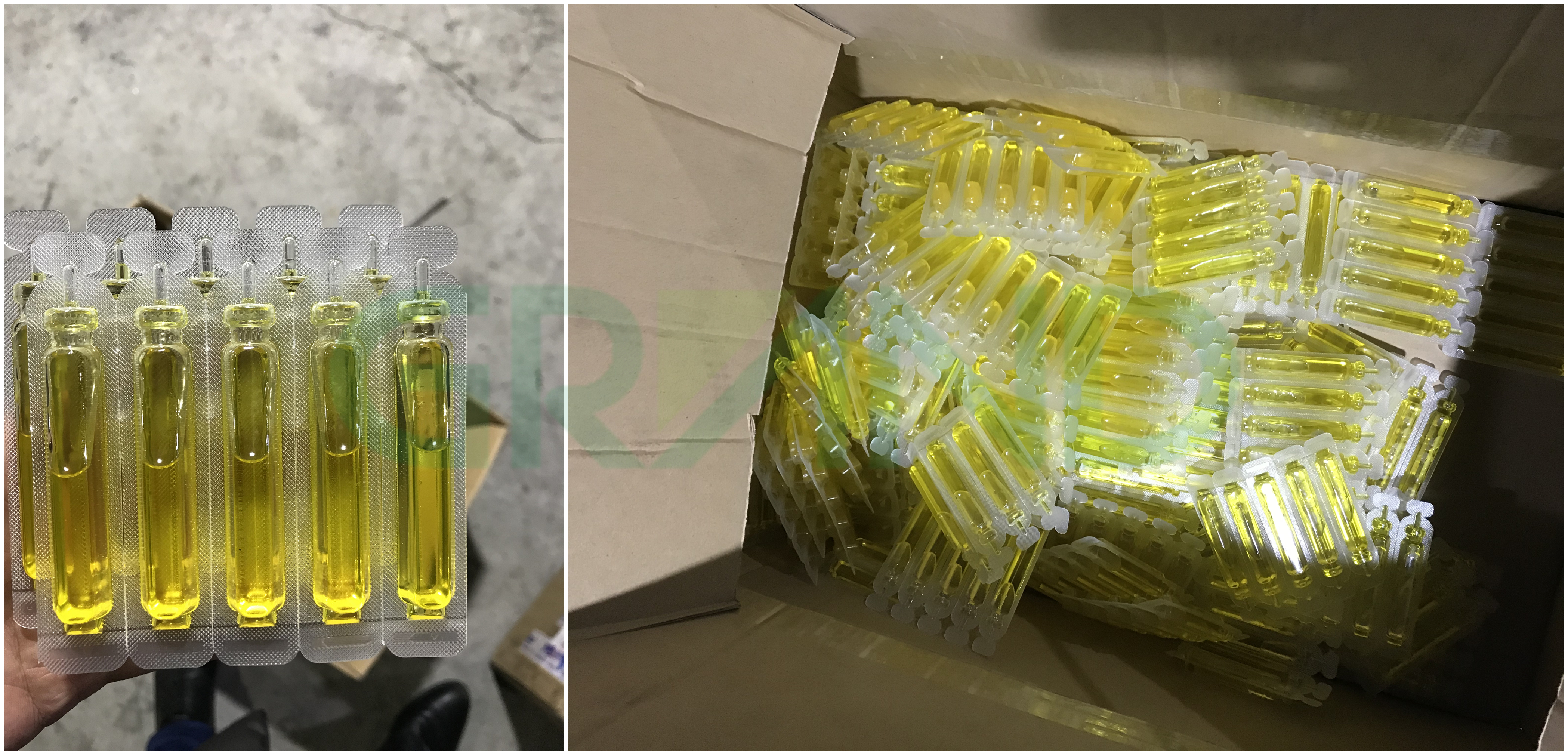 The product is a high concentrated deodorizer. It is a mix of: Fragrances (about 40%); surfactants (about 40%); Benzalkonium Chloride (about 15%); and Glycols.
As the product contains oil and strong penetrating power product, so we must use the high resistance material.
Customer requires us to send the final product with liquid back to Argentina for test, but nowadays it is difficult to send by fast express, so we will do the test in our side as per the requirement of customer.